Don't suffer alone. We can help.
San Diego Personal Injury Lawyer
Free Case Evaluation
No Upfront Fees To Hire Us
Available 24/7
Million Dollar Recoveries
Free Case Review
San Diego
Injury Attorney
If you were injured in an accident in California, you may be entitled to a major cash settlement. But receiving fair compensation for your injuries will not be easy. The insurance company employs highly trained adjusters and attorneys to ensure their profitability, which means paying you as little as they can. Most importantly, they try to get you to settle before you hire an attorney.
Why is that? Because their own research says victims injured in a car crash receive 350% more compensation when they have an attorney. So they will stop at nothing to get you to settle early, for as little as possible, before hiring an attorney.
Don't wait. Call (858) 999-2870 now for your No-Obligation Case Review.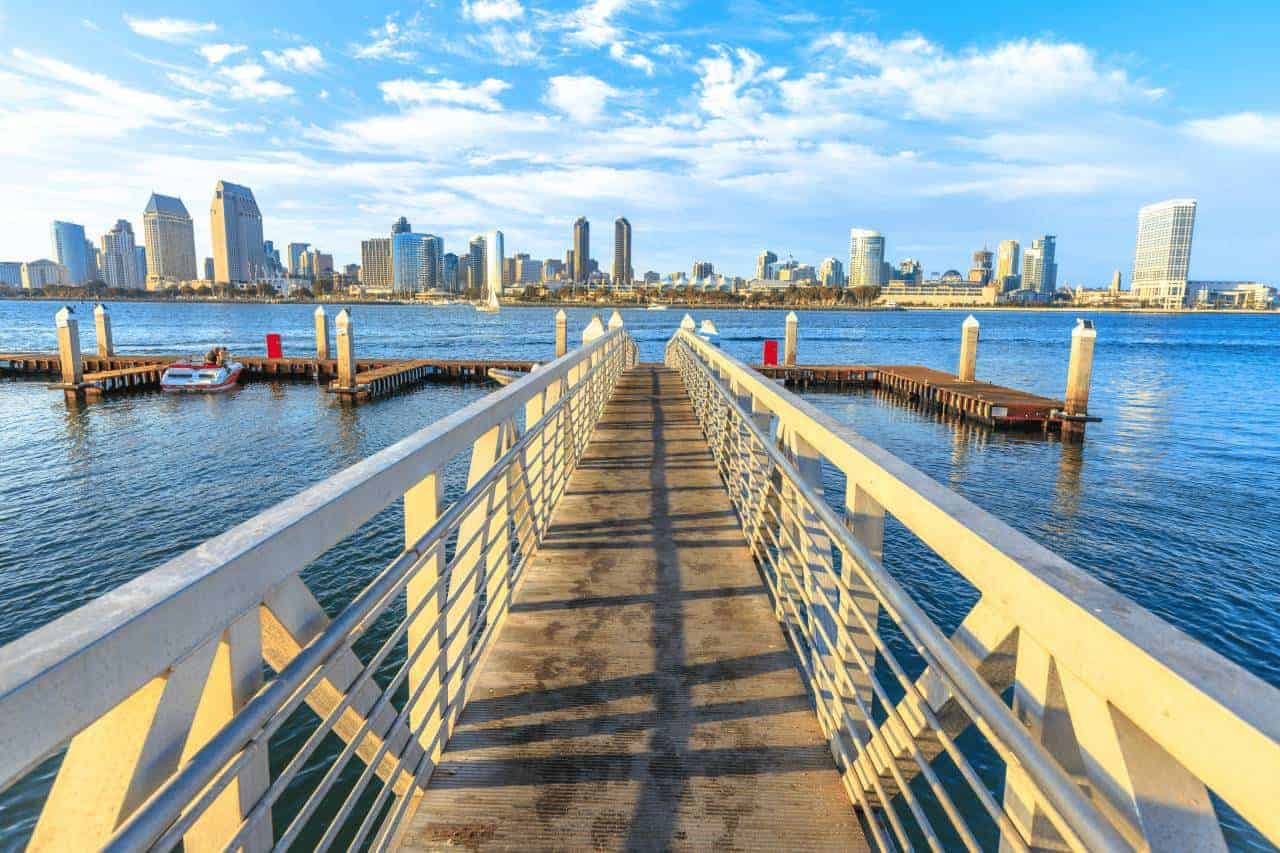 How this works
1.
Receive a free consultation.
2.
Get all of your questions answered.
3.
Find out what rights you have.
4.
Decide what's next. No Obligation.
Unsure if you have a case?
Complete this form to find out!
JD Injury Law, APC Is An Award Winning Law Firm Helping People With Their Personal Injury Claim
If you are hurt by someone else's negligence, the law gives you specific rights. One such requirement is that the other party must pay you for any damage and harm they cause. "Every person who suffers detriment from the unlawful act or omission of another, may recover from the person in fault a compensation therefor in money, which is called damages."
This is the foundation of personal injury law. In general, if someone else was negligent and severely injured you, you have the right to seek payment from that person.
It's important to remember, though, that these rules don't always guarantee you receive fair value. For instance, many severely injured people do not receive any compensation from the responsible parties who caused them harm.
This is because they are either unaware of their legal rights or sometimes are too emotionally traumatized to cope with the problem. As a personal injury victim, you must understand your legal rights to make informed decisions regarding your case. You have to decide whether or not to pursue legal action against the person or entity responsible for your catastrophic injuries.
We only represent individuals, especially San Diegans and other Californians in their battles with insurance companies. We are fully committed to the rights of those injured in California due to the carelessness of others. We treat each case as though it was our only one. We know how important your rights and livelihood are to you, and we are willing to put our money where our mouth is. We are not paid unless you are: there are no costs or fees unless we win.
Frequently Asked Questions
Someone was negligent, and caused you significant injuries. You were thrust into a situation you didn't ask for, and now you have to deal with numerous issues related to a personal injury claim. You now have many unanswered questions regarding your personal injury claim.
Do I have a case?
Our firm generally looks at 3 factors to see if there is a good case.
If someone was negligent
That negligence caused injuries to you
The person at fault has insurance or assets that can be used to pay for your injuries and losses.
This is a simplified version and applying these factors to real facts of a case is significantly more complicated. But it is a good general outline of how we assess cases.
Do I need a San Diego personal injury lawyer?
If you are injured because of someone else's negligence, and seek compensation for your medical bills, lost wages, property damage, emotional distress, pain and suffering, and other related expenses, then you most likely need a personal injury lawyer.
Where you might not need an attorney is if your injuries, medical bills, pain and suffering are not significant. Insurance companies will usually pay off a lot of your medical bills if you didn't suffer significant injuries.
However, if you suffered significant injuries with a lot of medical bills, then a personal injury attorney can help you understand what kind of compensation you might be entitled to, and what you need to do to recover money from the person responsible for your injuries.
How much is my case worth?
This is probably the most frequently asked question. Unfortunately it is also the toughest one to answer. It really depends on a number of factors. But the biggest factor is, how the injuries affected your life.
The best San Diego personal injury attorneys cannot give you a guarantee, but their experience and knowledge will provide you with a realistic evaluation of your claim.
Why hire us
Learn More About JD Injury Law, APC
AWARD-WINNING
Multiple awards, top ratings, 5-star reviews. We never stop fighting for our clients.
WE CAN COME TO YOU
We want to make it as easy as possible for our clients. House visits, video conferencing, telephone consultations.
FREE CONSULTATION
100% risk and cost-free, consultation. You have nothing to lose except your time. Get peace of mind by consulting with an attorney.
EXCLUSIVE
We exclusively handle personal injury and disability cases. This allows us to garner in-depth knowledge of these cases.
Case Timeline
Testimonials
Every personal injury case is different. However, many injury claims follow a similar chronology. Below you will find a common structure with a description for each phase.
After your injury
Right after the accident, you should begin treatment for your injuries. This is also the time the insurance companies will start to call. you. Be very careful here as they will try to get you to settle your case early. Do not do so without consulting an attorney. For our clients, we handle all communications with the insurance companies, and coordinate medical treatment.
treatment completed
Once treatment is complete, well gather all of your medical records, and outstanding medical bills. we'll put together a demand, and try to settle with the insurance company.
Case settled
If you approve a fair settlement, then we will collect your settement funds, determine what amounts need to be paid back to your medical providers and insurers, and then wrap your case up.
Case Not Settled
If the case doesn't settle then we file a lawsuit and prepare for trial. That sounds scary but isn't. Most of the preparation is done by the lawyers, and most cases settle before trial. But the possibility of trial is what keeps the insurance companies honest.
First Steps To Take After An Injury In San Diego, CA
The first step in the process of getting compensation for your case is filing an injury claim. You can do this by contacting an experienced personal injury attorney who will help you file and pursue this case on your behalf.
By the time you read this, you are not likely still at the scene of the incident. By now, you should be safe from any hazards, and you have addressed your emergency needs. If so, you still need to take steps to ensure you protect your San Diego personal injury case to receive the maximum compensation you deserve. So these are the steps you should take:
1) Seek any treatment you need for your medical issues. If you experienced severe injuries, there still might be lingering ailments and injuries you suffer. As I always tell my clients, your health comes first; the case is secondary to that. It is imperative that you seek and receive medical care as your health is our first concern.
2) Gather all evidence – whether you are in an automobile accident, or a slip and fall, or a pedestrian accident, your case depends on evidence. Now, that doesn't mean you need to be a lawyer, investigator, and client all at once. An experienced attorney in San Diego will be able to discover and curate any evidence on your behalf. But any evidence you do come across, such as medical records, letters from the insurance adjuster, will be helpful for your case in the future.
3) Document your injuries – Take pictures of any visible injuries with your phone or camera, or have someone else do it for you. If you go to the doctor, have a nurse or other health expert photograph your injuries. Write down or record your impressions of what hurts or is damaged as quickly as possible.
The more documentation and proof of the injuries you have, the better the chance of your personal injury attorney securing a settlement or award that will fairly compensate you.
4) Filing Your Claim with the Insurance Company – Most insurance policies require you to contact them within a certain number of days after the accident. They usually include language that says they may deny coverage if you do not make timely contact with them. We handle many injury cases here in San Diego. It's rare to see the adjuster threaten denial of coverage because our client did not notify them promptly. But it's something to keep in mind, and there is no good reason not to inform the insurance company as soon as possible.
5) Contact a San Diego Personal Injury Lawyer – You have nothing to lose by consulting with an attorney right away. For example, we do not charge a consultation fee, so there is no obligation. We also have a Zero Fee Promise: You do not pay until you win your case, period.
What To Consider Before Pursuing A Personal Injury Claim
If you've suffered an injury here in San Diego and believe that someone else should be held responsible, you may be considering pursuing a personal injury claim. However, you should consider several factors before you decide to file a personal injury lawsuit.
Is the claim timely? Generally, you have two years from the date of the accident to file a personal injury case. "Within two years: An action for assault, battery, or injury to, or for the death of, an individual caused by the wrongful act or neglect of another." Statute of Limitations California Code of Civil Procedure 335.1 – Injury to a person.
This is called a statute of limitations. However, there are other deadlines, and some deadlines are shorter than two years. So you should always consult with a San Diego personal injury attorney to review your case and help you determine if your claim is still timely. For example, you must file a claim against a government entity within six months. Calculating these deadlines is sometimes difficult for experienced personal injury attorneys.
Was someone else at fault? There must be a responsible party before you can recover any money in a claim or lawsuit. Someone else is liable if they are negligent. California Civil Code 1714. Everyone is held to a standard of care to prevent harm to those around them. Someone is a negligent party when they fail to use reasonable care, which causes you harm. Examples include a driver who isn't paying attention and rear-ends another car. Or a store where the employees notice water on the floor but ignore it, and someone slips and gets injured. There, the employees, business owners, and the property owner might be considered the responsible parties.
Were you at fault at all? In California, you can still recover money even if you are partially at fault. However, any recovery is reduced by the percentage you are found at fault. This is called comparative negligence. For example, if a jury awards you $20,000.00, but you are 10% at fault, your award is reduced by 10%. So you would receive $18,000.00.
Did you suffer damages? If someone causes an accident, but you are not injured, there isn't anything for the jury to award you. If you suffer any amount of injury and monetary damages, you are owed money to compensate you. Monetary or financial damages include medical expenses and bills, damage to your property, prescriptions, loss of income, and any other expenses. Pain and suffering, reduced quality of life, inconvenience are all examples of non-economic damages that you can also pursue.
Can you collect even if you win? Even if you satisfy all the previous factors, it might not be worth pursuing the case if you cannot collect from the person at fault. If a driver is uninsured and doesn't have many assets, you might not collect if you win at trial. In that case, it may be best to pursue an uninsured/underinsured motorist claim against your insurance policy if you carry that coverage. An experienced San Diego personal injury law firm will be in the best position to pinpoint whether a responsible party can pay.
Typical Injuries Seen In Our Firm
The following are the types of injuries we typically see at our law firm. This list is not exhaustive, just a sampling of the injuries our clients suffer in injury cases:
Soft tissues* such as muscle, tendon, ligament, cartilage, contusions (bruises), and joint injuries.
*While these are called "soft tissues," make no mistake: these injuries can cause significant pain and suffering.
Bone fractures, bone contusions
Burn injuries, skin injuries, scarring
Injuries to more than one body part
Head injuries such as contusions, concussions, traumatic brain injury
Spinal cord injury
Neck and Back injury
Internal organ injuries
Bone fractures
Amputations (loss of limbs) and other limb injuries
Paralysis
Death
Why should I consider JD Injury lawyers for my San Diego injury claim?
A skilled personal injury attorney will fight to ensure that you receive the total compensation you deserve. In many cases, your injury attorney will go after the insurance carrier on your behalf, resulting in a significantly bigger payment than would be possible otherwise.
When an insurance company (for the defendant) investigates a case, the first goal is to try and settle the case for the least amount possible. They will often use any means at their disposal to convince the injured party to accept a settlement that is significantly less than they deserve.
An adjuster will often contact you, claiming to have concern for your injuries and saying that they want to "take care of you." They want to talk with you to learn anything that they can use against you in the future. Another tactic is to offer you a settlement figure and tell you that they will not be giving you that amount very long. Their goal is to pressure you into accepting their offer before you have time to consult with an attorney.
Accepting a "quick settlement" usually always benefits the insurance company to your detriment. Even if the adjuster claims that the offer is the "best and highest" they can make, it isn't always the case. Since their end goal is to pay you as little as possible, their first offer is usually the smallest amount they believe you will take.
Our firm understands how insurance companies operate. We do everything possible to get you maximum recovery. Insurance companies don't care about your injuries or damages. Their main concern is their bottom line, and they will settle for whatever amount of money will give them the most financial benefit.
About our San Diego Office
The San Diego personal injury attorneys at JD Injury Law devote their careers to assisting those wrongfully injured in an accident or incident. Our team's dedication and experience allow us to become the best we can be when assisting your family in obtaining the maximum recovery possible in a personal injury claim. Let our lawyers' proven track record work for you.
This is our responsibility to you, and we strive to keep our clients pleased. When you're not happy, we're not happy. Our clients deserve the most complete, professional representation available, so we work hard to satisfy your needs and expectations. Our San Diego office is conveniently located to major freeways, but we can meet you throughout the county.